We love reading the blogs and sites dedicated to premium market fashion and lifestyle. We've read them all, and rounded up some of this week's highlights for you so you can skip the wack stuff.
HYPEBEAST: Beams x G-Shock II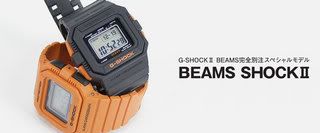 Beams joined forces with watch maker G-Shock for a special "Beams Shock II" release. The watch, which is the DW-5500 classic model from 20 years ago was the choice for the collaborative product. It's an homage to the past technologies that can be introduced to today's street style. Everything from the "tough solar" and the "automatic EL light/write" features can be considered foreign to some, but it still holds ground to those true to the this G-Shock piece. The watch comes in two colors of black and the beams original color. It also sports the Beams logo on the back plate of the face.
See the whole article here
REFINERY 29: Under The Influence: Animal Farm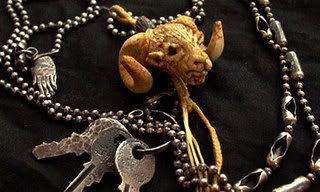 Jewelry designers get primal using powerful creatures as their symbols
for style:

From Celtic mythology to ancient shamanism and the Old Testament, animals have played a powerful role in mysticism as wearable totems. Visions or sightings of some are tied to fertility and wealth, while a dream of another could plainly foresee a professional meltdown (or worse).
See the whole article here

FRESHNESS: Be@rbrick Series 13 + Secret
If you don't know about Be@rbrick toys, you need to school yourself. Check it out here. Freshnessmag reports on the latest collectible releases. BE@RBRICK Series 13 dropped this month, this time around the "secrets" include Staple 10th Anniversary, Genevieve Guackler, NORT and Balzac (not shown) Be@rbricks. Try your luck and see if you're able to pick out the secret be@rs!See the whole article here. . .

NITROLICIOUS: Timberland launches the Boroughs Project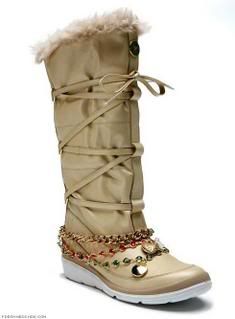 Timberland will be launching "The Boroughs Project" under the creative direction of Jeff Staple. There will be five artists representing the five boroughs of NYC, each will be creating a Limited Edition Timberland boot that reflects where they represent. Finally, a collabo that launches in NYC first then continuing on to other cities. We always seem to luck out on limited edition stuff, but this is a great change of things.
See the whole article here.